The Reign of Rock: Queen
Queen is one of the most legendary and influential rock bands in history.
His music has transcended generations and borders, and has left an indelible legacy in popular culture.
In this article, we will review the complete history of Queen, from their origins to their consecration as rock icons, through their albums, songs, tours, Mercury's illness and his death.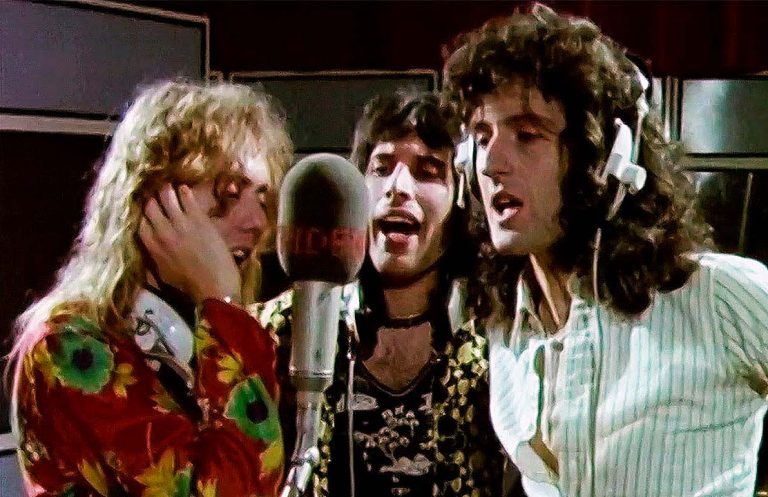 Origins and First Steps
Queen's origins date back to 1968, when guitarist Brian May and drummer Roger Taylor formed a band called Smile with singer Tim Staffell.
In 1970, Staffell left the group and was replaced by a young art student named Farrokh Bulsara, better known as Freddie Mercury.
Mercury proposed changing the band's name to Queen, and also designed the famous logo with the initials of the four members and the symbols of their zodiac signs.
Initial Discography
Queen's first album was released in 1973, and although it did not have much commercial success, it showed the potential and originality of the band, which combined elements of hard rock, glam rock, heavy metal and classical music.
The second album, Queen II, came out the following year and was the first to contain one of Queen's most iconic songs: Bohemian Rhapsody.
This six-minute masterpiece is a suite that mixes rock, opera, ballads and progressive music, and became a worldwide hit.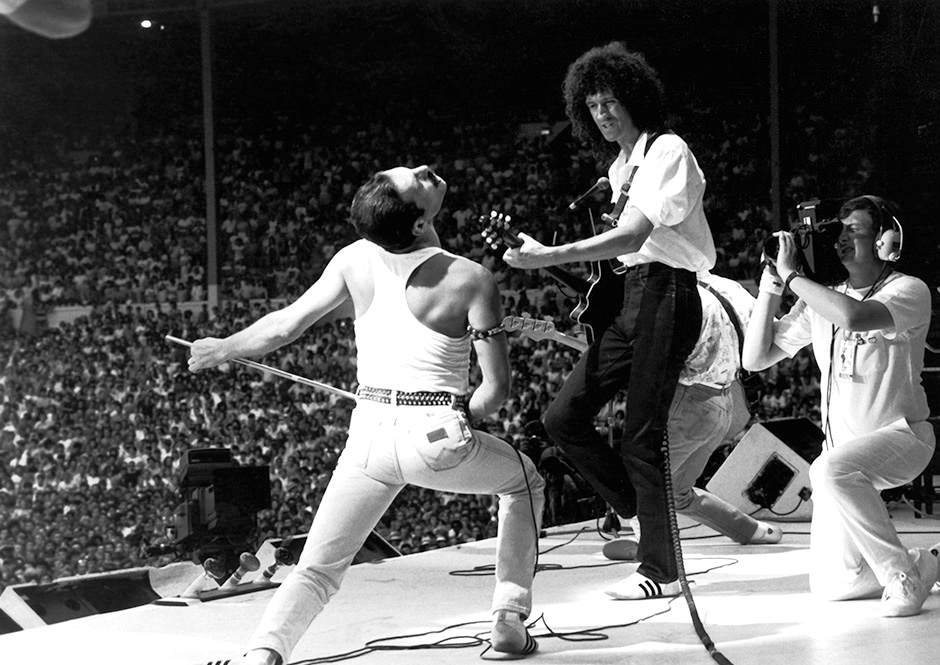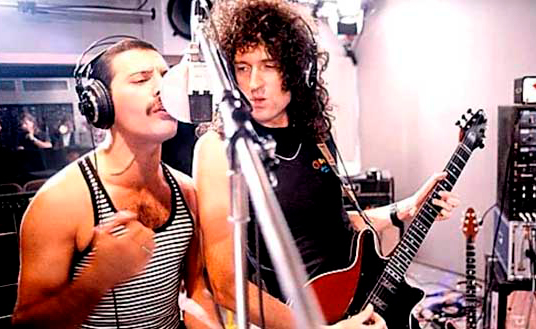 Consolidation and Success
Queen's third album, Sheer Heart Attack, consolidated the band's style and fame, with songs like
Killer Queen,
Now I'm Here and
Stone Cold Crazy.
The fourth album, A Night at the Opera, was the most expensive and elaborate to date, and featured songs such as
You're My Best Friend,
Love of My Life and
Another One Bites the Dust.
This album was the first to reach number one on the British and American charts.
The 1970s were very prolific for Queen, who released four more albums:
A Day at the Races,
News of the World,
Jazz and
The Game.
These albums included some of the band's biggest hits, such as
We Will Rock You,
We Are the Champions,
Don't Stop Me Now,
Crazy Little Thing Called Love and
Under Pressure (the latter in collaboration with David Bowie).
Queen also toured around the world, filling stadiums and putting on memorable shows.
Changes and Challenges
The 1980s were more difficult for Queen, who had to face changes in the musical landscape and internal tensions.
The band experimented with new sounds and influences, such as funk, disco, pop and electronic rock.
Some albums from this era are
The Works,
A Kind of Magic and
The Miracle.
These albums featured songs like
Radio Ga Ga,
I Want to Break Free,
A Kind of Magic and
I Want It All.
One of the highlights of Queen's career was their participation in the Live Aid concert in 1985.
The band gave a historic 20-minute performance at Wembley Stadium before 72,000 people and millions of television viewers.
Queen performed some of their classics with an energy and connection with the audience that made them the undisputed stars of the event.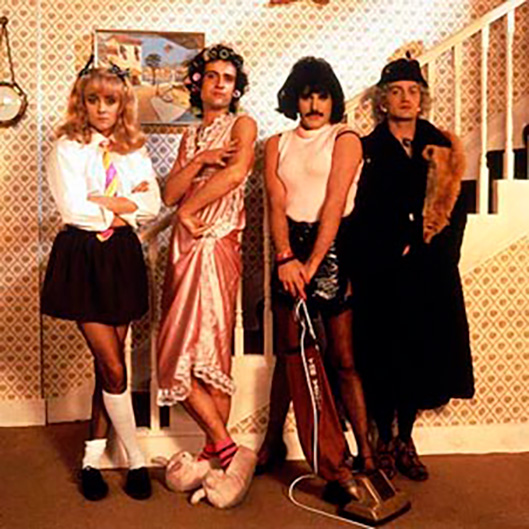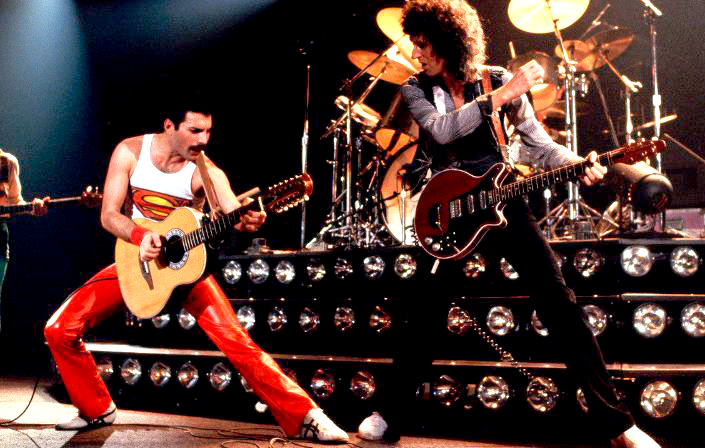 The end of an era
In 1986, Queen went on their last tour with Freddie Mercury as vocalist.
The singer began to show signs of physical weakness because he suffered from acquired immunodeficiency syndrome (AIDS).
Mercury kept his illness a secret until the day before his death, which occurred on November 24, 1991 at age 45.
His death caused a great shock in the musical world and in his millions of fans.
The Legacy Continues
Following Mercury's death, the remaining members of Queen decided to continue his musical legacy.
In 1992 they organized a Freddie Mercury tribute concert at Wembley with the participation of artists such as
Elton John, David Bowie, George Michael and Metallica.
Made in Heaven: Mercury's Last Goodbye
In 1995 they released the album Made in Heaven, which contained Mercury's last recordings.
In 2002, Queen was inducted into the Rock and Roll Hall of Fame.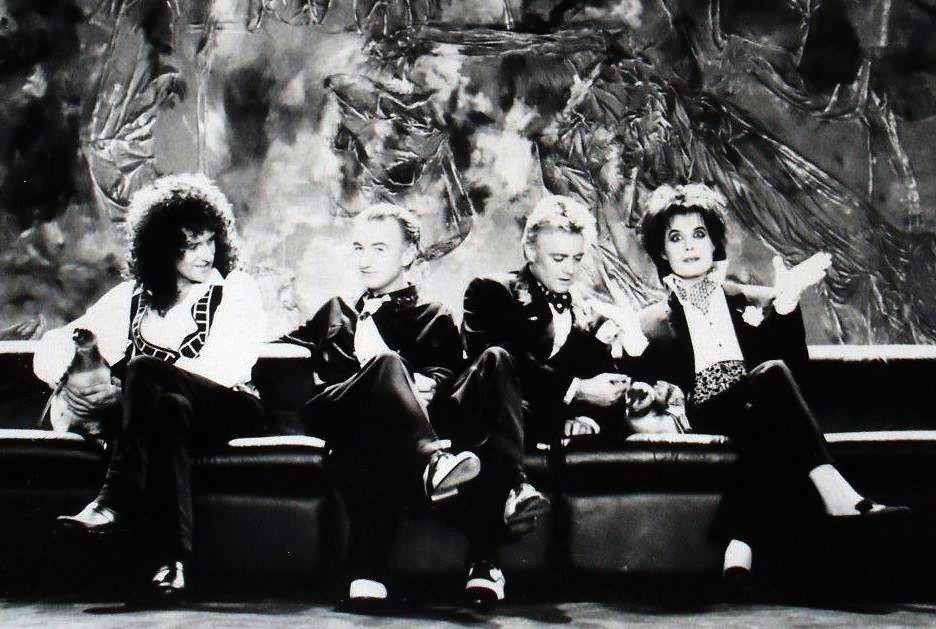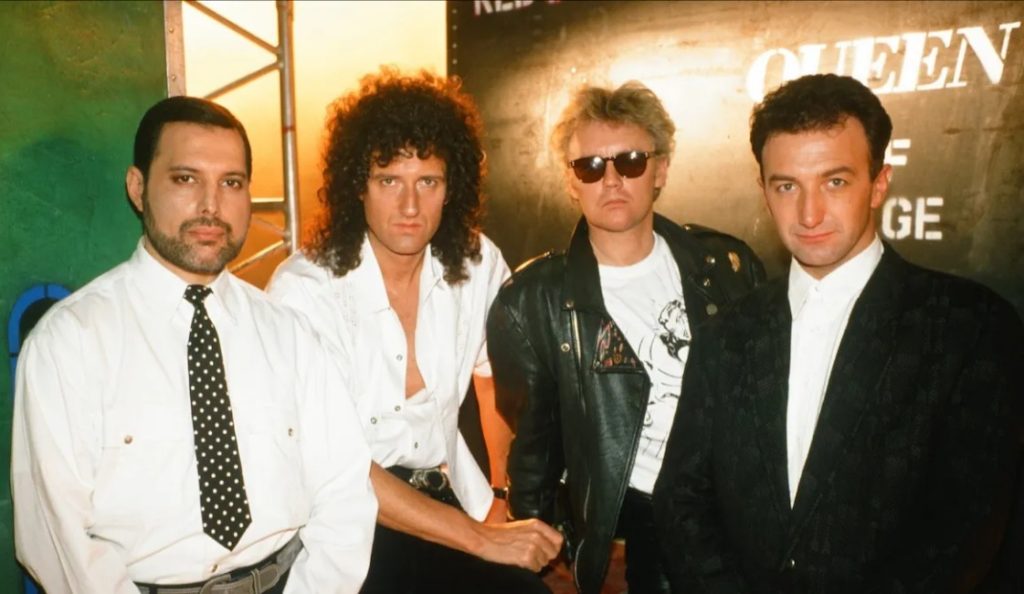 New Stage with Paul Rodgers
In 2004, Queen began a new stage with singer Paul Rodgers, with whom they recorded the album The Cosmos Rocks.
The Arrival of Adam Lambert
In 2011, Rodgers left the band and was replaced by Adam Lambert, a young singer who had participated in the American Idol show.
With Lambert, Queen has made several tours around the world, proving that his music is still valid and that his spirit is still alive.
The Reign of Rock: An Immortal Legacy
Queen is a band that has marked the history of rock with its talent, its innovation, its charisma and its passion.
His songs have transcended time and space, inspiring generations of musicians and fans.
Queen is, without a doubt, one of the best bands of all time.